2022 Medicare Updates
Every year the amount you pay for Medicare Part B and the deductibles change.  In 2022 Medicare increased the cost for Medicare Part B from $148.50 per month to $170.10 per month, a significant increase.  Additionally, the Part D deductible and Part B deductible have grown for next year.  The explanation for the increases are due to rising pricing for healthcare and the potential approval of an Alzheimer medication that would cost $56,000 per person per year. 
Medical Deductibles and out of pocket costs
The Part B (medical) deductible increased from $203 in 2021 to $233 in 2022.
Hospital deductible increased to $1,556 however, most Medicare supplement plans will pay this and Medicare Advantage have a different fee structure for a hospital stay.
2022 Prescription costs
Whether you have a stand alone drug plan (Part D) or prescriptions included in your Medicare Advantage plan the coverage phases are the same but plan can decide to have a deductible anywhere from $0 to $480.  This deductible can apply to just the higher tier medications or all prescriptions.
The amount of costs to hit the coverage gap or "donut hole" when from $4,130 to $4,430 in 2022.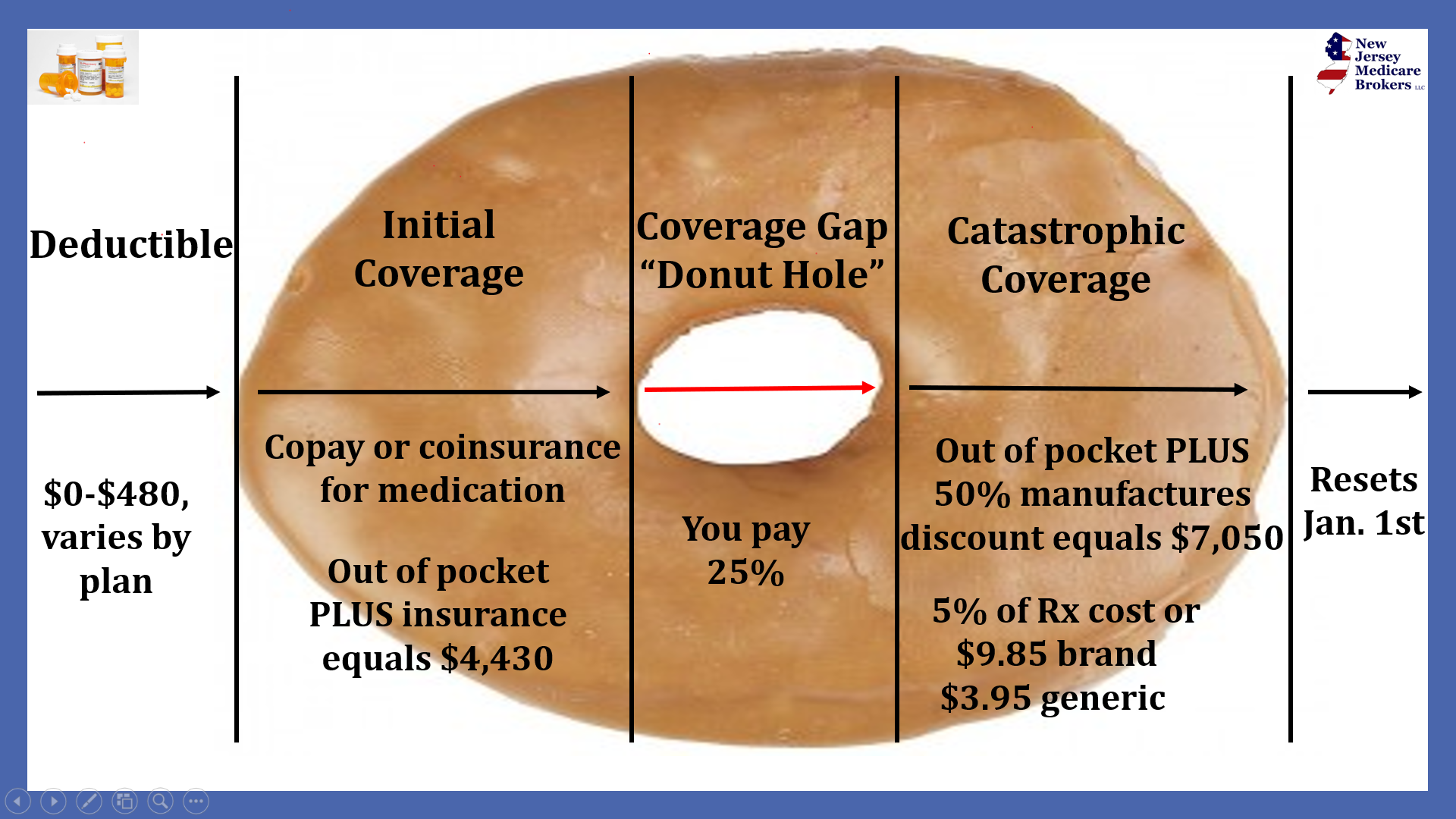 IRMAA amounts for 2022
High income individuals pay an additional amount on top of the standard Medicare Part B premium and an additional cost for their prescription drug plan (Part D). Medicare bases IRMAA on your income from two years ago, 2020.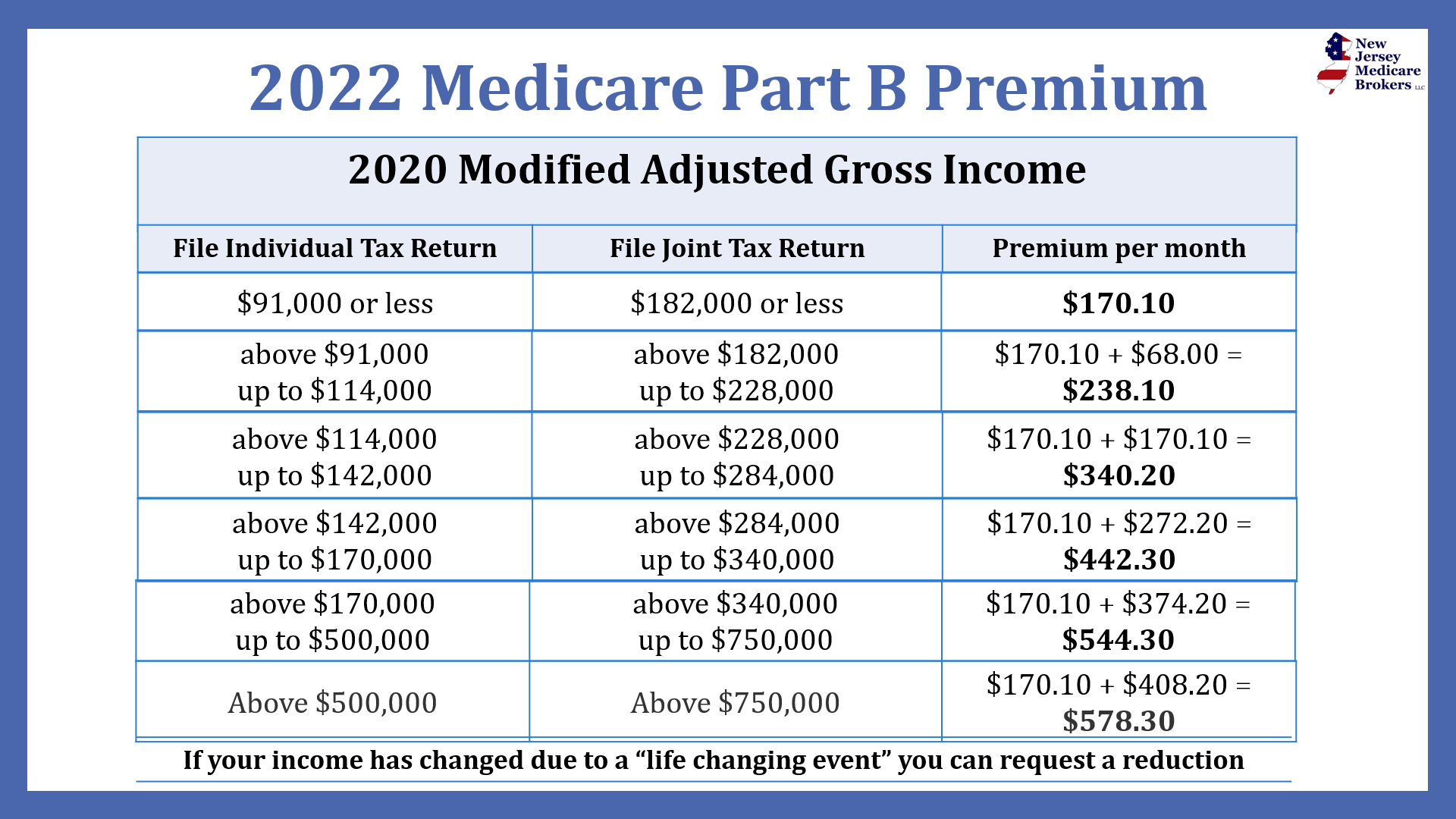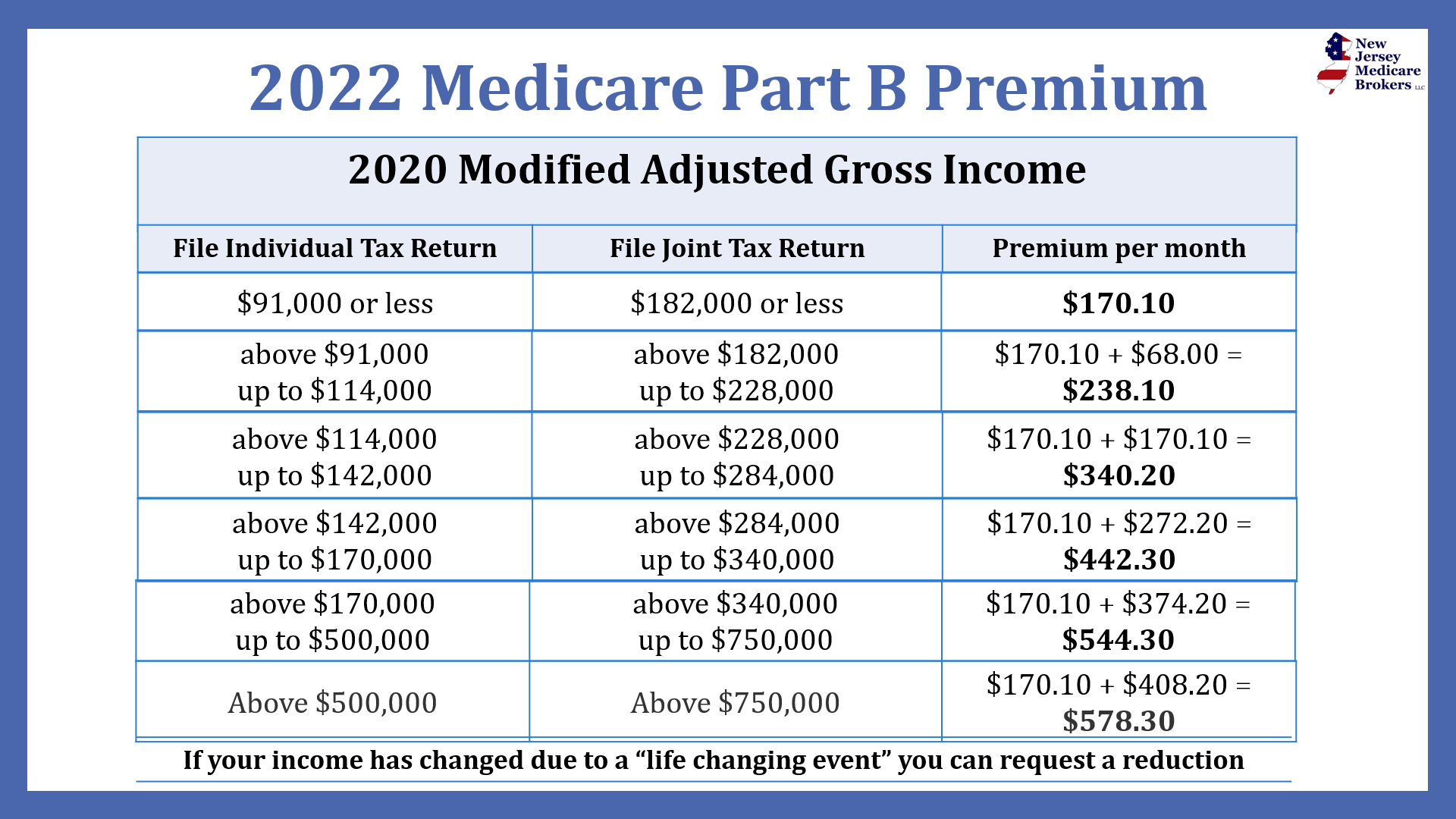 If you have any questions about these changes please fee free to reach out the New Jersey Medicare Brokers.