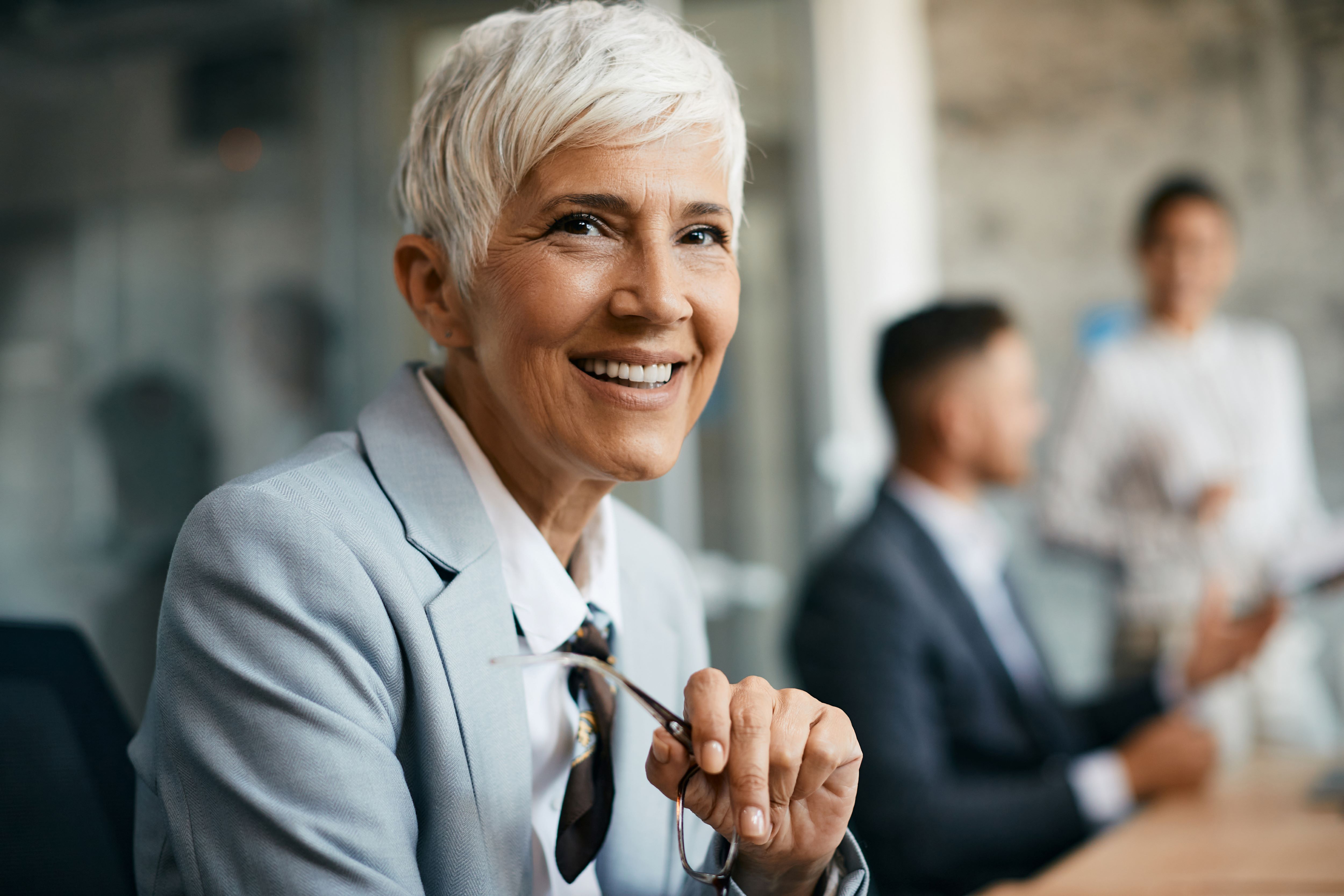 A growing number of New Jersey residents are choosing to work past age 65 to save extra money for retirement and delay drawing on Social Security.  Whether you plan to retire when you turn 65, or work a bit longer, you should take some steps to plan for Medicare insurance.  Medicare has multiple nuances and it's important that you understand your scenario, so you don't miss out on benefits (or end up with any penalties!) Below are the steps you should consider when approaching your 65th birthday:
Is your employer above 20 employees?
If you get your coverage through your work or your spouse's work, do they have more than 20 employees?  If you're eligible for Medicare due to disability, does the employer have more than 100 employees?
If Yes- You may want to take Medicare Part A (hospital) only (see # 4 about HSAs and Medicare Part A) and delay enrolling in Medicare Part B (medical).  Since you have insurance through work you have the option to delay taking Medicare Part B until you lose that coverage and you will not be penalized for not taking Medicare Part B when you were first eligible.  Medicare Part B would have a monthly fee which is based on your income from 2 years ago.   If you're happy with your employer coverage or need to keep it so other family members are still insured then you can delay enrollment in Medicare Part B.
You may apply for Medicare Part A (hospital) with the Social Security Administration (SSA) up to 3 months before your birthday month.  You can complete the application online or in-person at your local SSA office. Pro tip: If your birthday is the 1st of the month, Medicare Part A will begin the month prior to your birthday.
Medicare Part A is premium-free if you have worked for the requisite number of quarters.  Plus, Medicare Part A will be secondary coverage for hospital bills which can lower your out-of-pocket costs.
If No – Medicare is the primary insurer, and your employer coverage is the secondary insurer.  You should enroll in Medicare Parts A and B and can decide to either keep the employer coverage as a secondary coverage or disenroll from the employer plan and looks at Medicare Supplement or Medicare Advantage plans on the open market.
When should you apply for Medicare Part B if you delay enrollment?
Apply for Medicare Part B two months from when you'll lose employer coverage.  This will give Social Security time to process your application. 
You technically have eight months after losing employer coverage to enroll in Medicare Part B; however in order to avoid not being insured, it's essential to apply before you leave work.
How do you apply for Medicare Part B if you delay enrollment?
To apply for Medicare Part B, you'll need to submit two forms to your local Social Security office.  One of the forms your employer fills out, and the other you fill out.  The Employer form is necessary to prove you've been continuously insured and won't be penalized for not having coverage.  The other form is the Medicare Part B application.  In the Remarks section, put your Requested Effective Date.  
Note- if you've had your insurance through multiple employers since being eligible for Medicare, each company must fill out the employer form.
You can either go in person as a walk-in and wait to be seen (the wait varies) or fax the forms in.  If you fax them in, it's good to call a week or so later to verify they were received and are being processed. Use this link to look up your local Social Security office. Social Security office finder
If your company offers a Health Savings Account (HSA)
If you contribute to an employer-sponsored Health Savings Account (HSA),you ma y want to delay enrollment in Medicare Part A and B.  You can not contribute to an HSA and be enrolled in Medicare Part A.  You should stop contributing six months prior to applying for Medicare because Part A backdates six months, from when you apply. You may incur a tax penalty if enrolled in Part A and contributing to an HSA.  Any prior contributions to an HSA can be used on qualified medical expenses while on Medicare.
Do NOT take COBRA benefits if you're eligible for Medicare.
If you are offered COBRA insurance and Medicare eligible, you should consider foregoing COBRA.  COBRA will be secondary coverage to Medicare, so you need to have Medicare Parts A and B.  Unfortunately, COBRA is not considered "credible coverage," so if you do not take Medicare Part B within eight months of losing employer coverage, you could have to wait until the Annual Enrollment period (Jan 1-March 31) to apply for Part B.
If your employer offers Retiree Benefits
If your employer offers a retiree health insurance plan, get a copy of the plan's benefit materials or contact the benefit provider to understand how that coverage works with Medicare.  You still need to apply for Medicare Part A and Part B to receive all the benefits of your retiree health insurance policy (If you're a retired postal worker, you technically don't have to take Medicare Part B, but should still consider enrolling in it to avoid a penalty if you change your mind about your coverage later).
Whether you elect to go with the Retiree plan or not will depend on the monthly premium for the coverage, deductibles, out-of-pocket costs, and network restrictions.  Many times it makes sense to take the retiree plan; however, if you have not worked enough years to get it at the lowest cost, these plans could be very costly.
When in doubt, contact us to learn more about your options!  Working with a licensed insurance broker at New Jersey Medicare Brokers will give you peace of mind that you have reviewed all your options and made the best choice for your health insurance needs post-retirement.  We can be reached at 1-800-797-0605 or on our website at www.njmedicarebrokers.com.