Medicare changes when moving to or from New Jersey
Many people on Medicare move to New Jersey to be closer to family and others move out of New Jersey because of the high cost of living.   Medicare is a federal program so it can be used nation wide, however the additional coverage options, including Medicare Advantage, Medicare Supplement, and Prescription Drug plans (Medicare Part D) vary based on the state and sometimes even the county you reside in.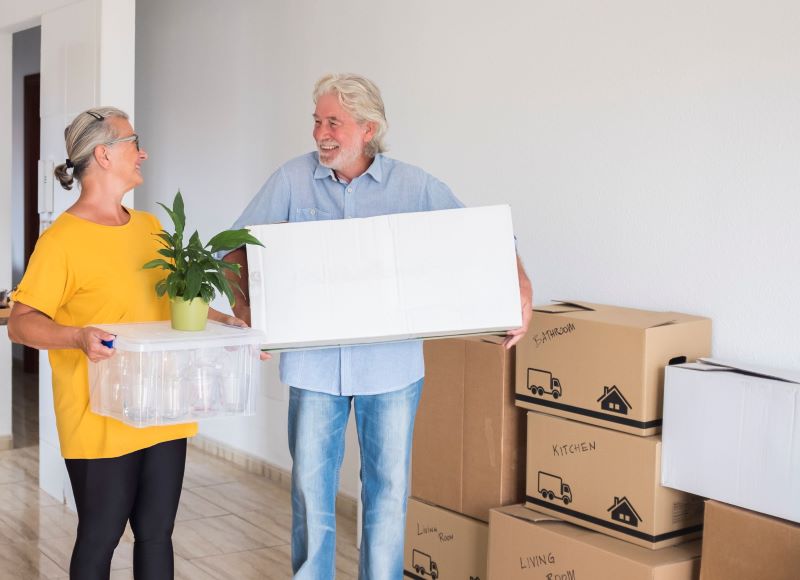 Medicare Prescription Drug Plans and Medicare Advantage Plans
That address that Social Security has for you dictates the Medicare Advantage and Prescription Drug plan options available to you.  Prescription plans are based on the state you reside and Medicare Advantage are based on the county you live in.  If you move out of the service area you will be disenrolled from your coverage at the end of the month that you inform your plan or Social Security of your move.  You should plan ahead so that new insurance in your new residents can begin the first of the next month and you do not have a gap in coverage.  A Medicare broker in your new area can help you find a plan that is comparable to what you have prior to the move.   
Once you know which plan you will be changing to you can update your address with Social Security.  The quickest and easiest way to do this is by logging into your Social Security account online and updating your information there. www.ssa.gov
Medicare Supplement plan moves to or from New Jersey
Medicare Supplement plan's options and pricing vary based on the state you reside. Some states have the same pricing for every age (community based pricing) and others have price increases every year you get older (attained age pricing). 
If you are enrolled in a Medicare Supplement plan and move out of the service area (typically the state), you will not have to make a change to your coverage however, the premium for your policy will update to your new state's pricing. New Jersey's Medicare Supplement premiums are around average pricing versus other states. 
If you are enrolled in a Medicare Advantage plan and want to switch to a Medicare Supplement plan, your move out of the service area gives you a one time chance to take certain Medicare Supplement options without medical underwriting questions being asked.
Moves outside of the United States
Some people decide to move to another country for their retirement years.  Medicare does not cover costs outside of the states.  If you move out of the country you have the option to either disenroll from Medicare or keep Medicare and continue paying the monthly fee for it.  If you disenroll you will  be penalized when you do reenroll and you can only reapply for Medicare between January 1 and March 31.  If you remain on Medicare you won't be able to use it except for when you are back in the states.
You can not continue on a Medicare Advantage or Prescription drug plan outside of the country and it typically does not make sense to continue paying for a supplement plan since it will not pay after the first 60 days outside of the states.  Everyone's situation is different so you should speak to a Medicare professional to ensure you understand your options before making a decision about your healthcare coverage.
Moving into assisted living or nursing home
If you are admitted to a skilled nursing facility this gives an eligibility period to switch Medicare plans from one option to another.  You can switch from a Medicare Advantage plan to Original Medicare, however if you don't already have a Medicare Supplement plan you usually will not be able to enroll in one at this time because health underwriting questions will be asked. 
If you or a loved one are in the process of moving to or from New Jersey feel free to reach out to New Jersey Medicare Brokers for assistance in making it a smooth transition for your Medicare coverage.