What will you be billed for a hospital stay with Medicare coverage?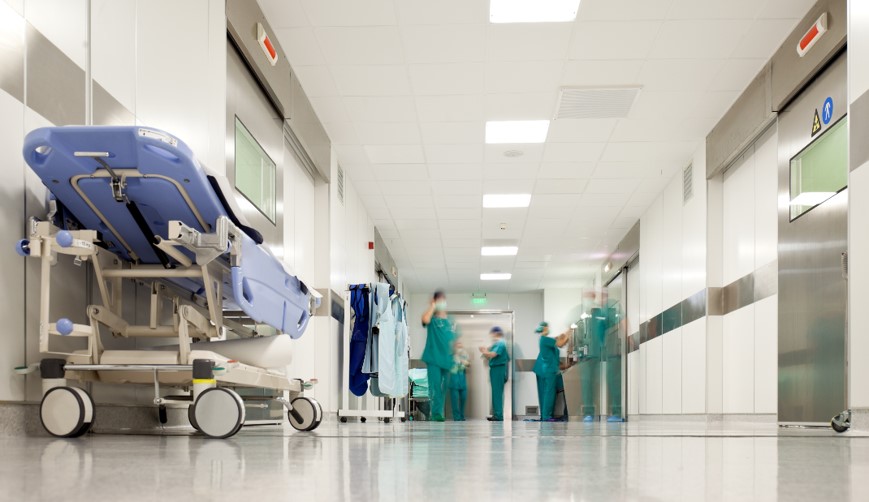 Just like many things with Medicare the answer depends on a number of factors.  Medicare Part A is hospital insurance and you'd think that Medicare Part A would be the coverage you would use for a hospital visit, however, whether you are actually admitted to the hospital or "under observation" at the hospital will determine if Medicare Part A will pay or if your bill will be covered under Medicare Part B. 
If a doctor expects you to be in the hospital for longer than two midnights, your stay will be considered a hospital admission, and Medicare Part A will pay its portion of the bill. The requirement of two midnights means that once you enter the hospital if midnight passes twice then your hospital stay has to be considered as a hospital admission. Staff at the hospital should inform you once you are admitted to the hospital. 
Anyone having to go to the Emergency Room may be placed "under observation" while the doctors and staff try to determine whether you should be admitted to the hospital, based on your condition/illness and treatment options.  If you go to the hospital for outpatient surgery or testing and are in the hospital for less than 24 hours your stay is typically not considered a hospital admission, therefore Medicare Part B would pay it's portion of the bill.
Your out-of-pocket costs are dependent on whether you have additional Medicare coverage through either a Medicare Supplement Plan (Medigap) or Medicare Advantage plan (Part C). 
Hospital costs with Medicare Part A and B Only
New Jersey Medicare beneficiaries who elect to just have Medicare Parts A and B and not add additional coverage can expect to pay the Medicare A deductible of $1,484 for a hospital admission. After the deductible is met, Medicare Part A will pay for days 1-60. Beginning day 61 there is a daily fee of $371 for days 61-90, then $742 per day while using your 60 lifetime reserve days, which can only be used one time in your lifetime.  After all the lifetime reserve days are used up Medicare Part A will no longer cover a hospital stay and the patient will be responsible for the entirety of any remaining bill.
If you are not admitted to the hospital, you will pay the Medicare Part B annual deductible of $203 (if not previously paid) then Medicare Part B will pay 80% of medical costs.  You will be responsible for the remaining 20% of medical costs, with no out-of-pocket maximum.
Many people purchase additional coverage onto Medicare to minimize their potential out-of-pocket expenses for a health event.  Whether your additional coverage is a Medicare Supplement (Medigap) plan or Medicare Advantage will determine whether you will be billed for your stay and the amounts you'll owe.
Hospital and Medicare Supplement coverage (Medigap)
With a Medicare Supplement (Medigap) plan all hospitals in the country accept Medicare and therefore will accept your Medicare Supplement policy.
Medicare Supplement Plans A through N will help pay for a hospital, however, the amount that you owe is dependent on which plan you are enrolled in plus whether you were admitted to the hospital or placed under observation.  Ultimately, adding a Medigap plan limits the total out-of-pocket cost for a hospital visit or stay and relieves you of the uncertainty of unexpected medical bills.
With many supplement options the entire hospital stay, including the hospital deductible and Part B coinsurance will be paid for through Medicare A, B, and the supplement insurance coverage.
Hospital and Medicare Advantage coverage
If you are enrolled in a Medicare Advantage plan you will get all your healthcare covered through your Advantage plan and not pay the Original Medicare deductibles or coinsurance amounts.  Each Medicare Advantage plan will have different out-of-pocket expenses for a hospital stay.  The first thing to determine is if your plan has a deductible for the hospital, either admitted or for an outpatient visit.  If your Medicare Advantage plan has a deductible then you will owe that amount before the plan begins to pay for your stay. 
Emergency situations will be covered no matter which hospital you are taken, however non-emergency hospital stays should be through in-network hospitals for HMO plans and can be in- or out-of-network with a PPO plan. With many PPOs the price will be lower if you use in-network hospitals.  You should make sure your doctor has admitting privileges at in-network hospital. 
Medicare Advantage plans typically have either a pay per day copayment amount or pay per stay copayment amount.  Just like it sounds, for a pay per day you will owe an amount per day that you are admitted to the hospital until the plans daily payment limit is reached.  For example, a plan may have a $400 copayment per day 1-5 at the hospital.  After day 5 if you are still in the hospital there is no additional daily fee until you've been admitted for more than 365 days.  In this example if you are admitted to a hospital for 6 days you would owe $400 x 5 days = $2,000.  You are not billed for the 6th day because you reached the daily copayment limit. 
The out-of-pocket amount due for a hospital stay combines all the services done at the hospital, doctor visits, surgery, treatment, all into one bill.  If the hospital is in-network you should not be billed by any doctors that see you while you are under their care. 
New Jersey Medicare Brokers Can Help
Our team of experienced brokers at New Jersey Medicare Brokers can help you select the plan that gives you peace of mind and is the best fit for your budget and health care goals in retirement.  If you have additional questions about how a hospital will be covered with your Medicare plan, please do not hesitate to contact us at 800-797-0605 or info@njmedicarebrokers.com.