Unlike low-income health insurance that has no out-of-pocket expenses like Medicaid, most types of Medicare come with associated costs like coinsurances, copays, and other expenses. Medicare Part B and other types of Medicare will also charge what is known as a Medicare premium that is based on your income.  
2023 Medicare Costs for Part B
Medicare Part B covers doctor visits, lab tests, medical products, and associated costs, and this carries a monthly premium. In 2023 for the state of New Jersey, the average monthly premium is $164.90. This amount fluctuates depending on your income, but they look back at your income from two years ago.  Below is a chart with a breakdown of the Medicare Part B premium tiers.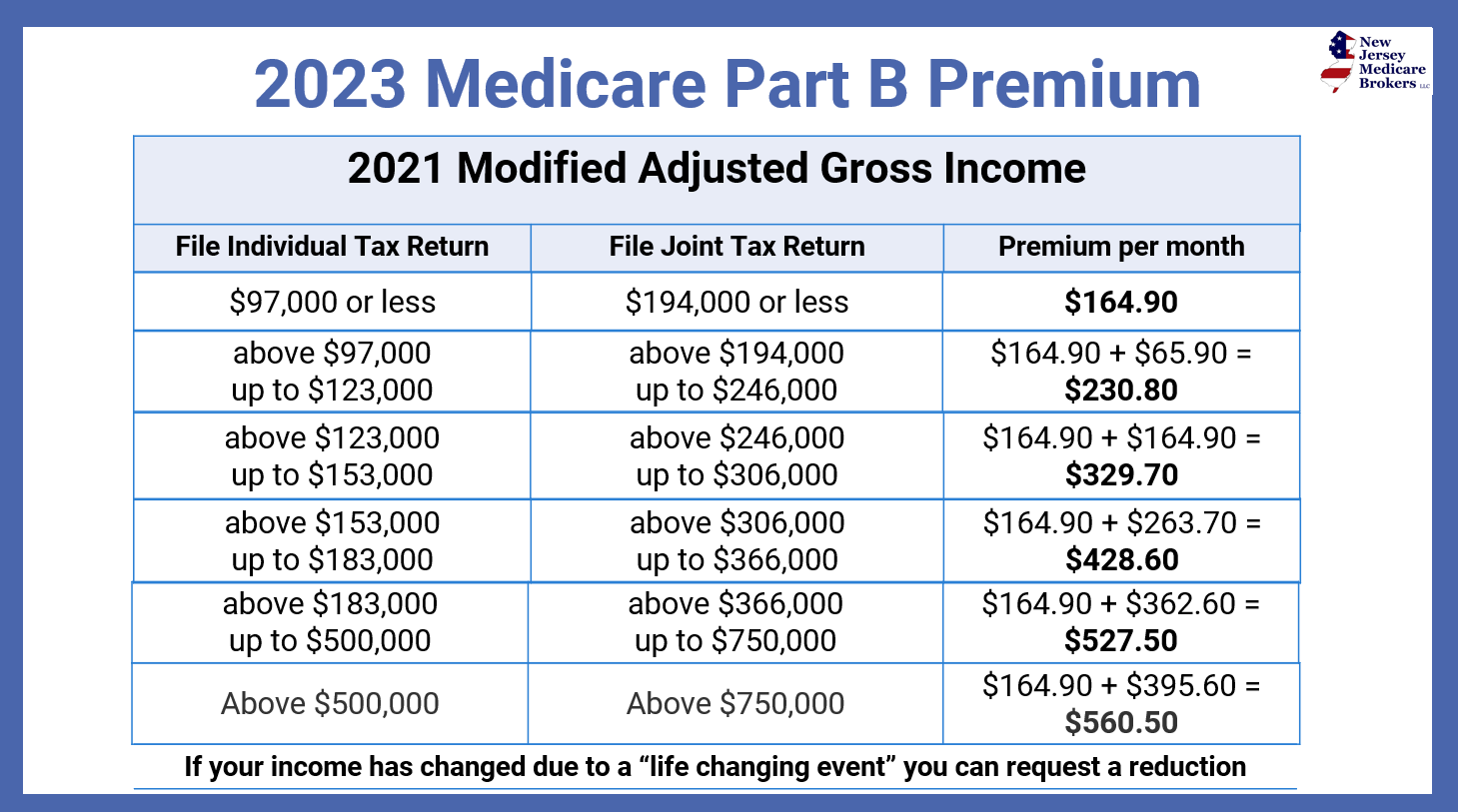 If you have a low income the state of New Jersey may be able to help pay your Medicare premium.
Medicare Part B has an annual deductible of $226  After that is reached Medicare pays 80% and you are responsible for 20% coinsurance.
What Are Associated Costs for Medicare Part A?
There are 2023 Medicare costs for both Part A and B Medicare plans, even though Part A typically does not charge a monthly premium. Associated costs for Medicare Part A are as follows for 2023:
No monthly premium ($499 is the monthly premium if you or your spouse did not work for 10 years)
$1,600 deductible for a hospital stay
$0 for the first 60 days of a benefit period
$400 per day for days 61 through 90
$0 for the first 20 days of a skilled nursing facility (SNF) stay
$200 per day for days 21-100 for an SNF stay
All costs past day 100 of an SNF stay
2023 Medicare Costs for Part D
If you enroll in Medicare Part D for prescription drugs, the average monthly premium is $33. This varies based on the particular Part D plan you enroll in. If you have a high income (same income brackets as Part B high income surcharge) you will have to pay a higher monthly premium for the drug plan plan you choose.  This monthly fee is added onto your Part D premium but is billed by Medicare (CMS) directly. For more information on costs on Part D check out our Part D page.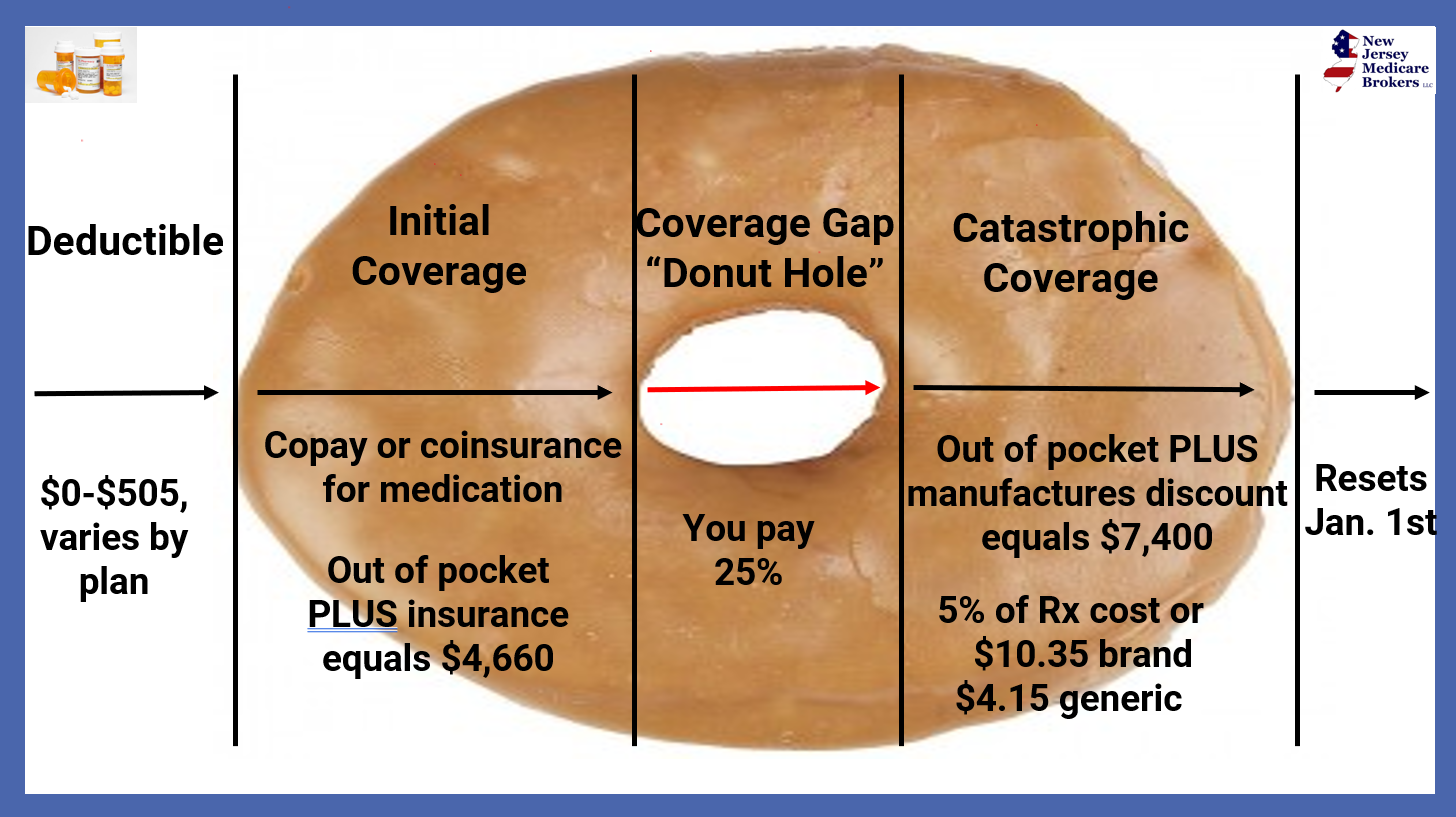 Speak with New Jersey Medicare Brokers today to discuss your options.