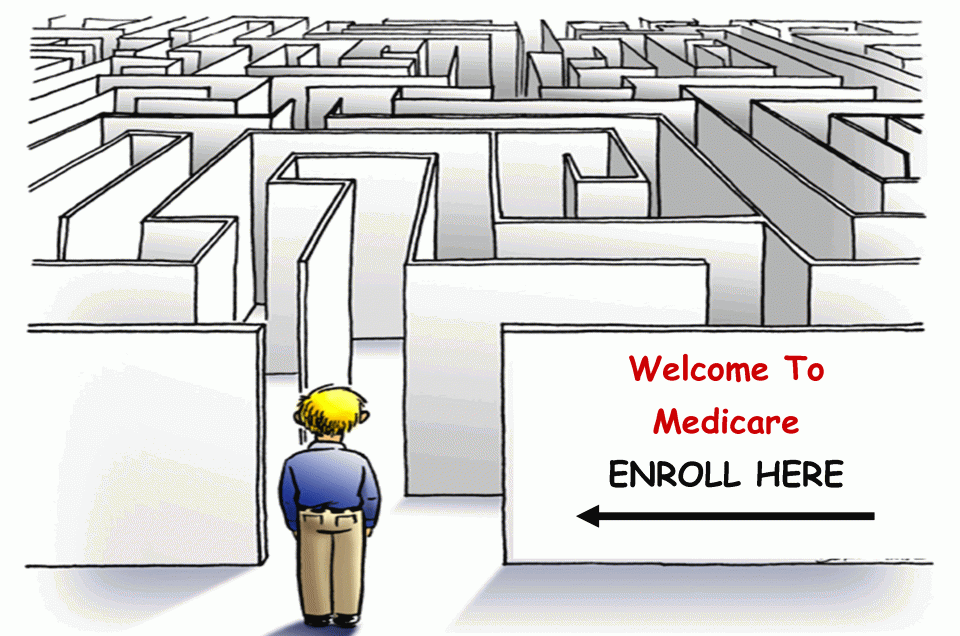 You Are Now or soon to be 65: Welcome to Medicare!
Happy birthday, and welcome to Medicare! US Citizens and permanent legal residents can qualify for Medicare in the state of New Jersey on the first day of their 65th birthday month. If you were born the first day of the month you will qualify for Medicare the first day of the month prior to your birthday month. 
Medicare 101: What Is Medicare?
Medicare is health insurance for individuals age 65+ as well as recipients of Social Security Disability for at least 2 years and people who have End Stage Renal Disease.  Medicare is administered by the federal government in conjunction with private insurance carriers. The tricky part about Medicare in New Jersey is choosing what type of coverage is right for your needs.
What Are Medicare's Different "Parts"?
When it comes to Medicare, you'll often hear talk about Part A, B, C, and D, and so on.
Medicare Part A - Hospital coverage, hospice, home health care, and skilled nursing facility care. No monthly fee if you or a spouse worked in the country for 40 quarters (10 years).
Medicare Part B - Doctor visits, outpatient surgery, lab tests, medical equipment, and mental healthcare. Monthly fee based on your income. Individuals with higher income will pay one of five different surcharge amounts based on which bracket their income falls within.
Medicare Part C - Getting your Medicare through a private insurance company. These plans often include Prescription Drug benefits and are network based, HMO or PPO.
Medicare Part D - Prescription Drug coverage through private insurance carriers.
Medicare Parts A and B have costs which are your responsibility, such as 20% of Part B bills and a deductible for a hospital admission. Also known as Medigap, these plans "close the gap" of costs that Medicare doesn't cover. Medigap plans are offered through private insurance companies and in NJ the premiums are based on your age.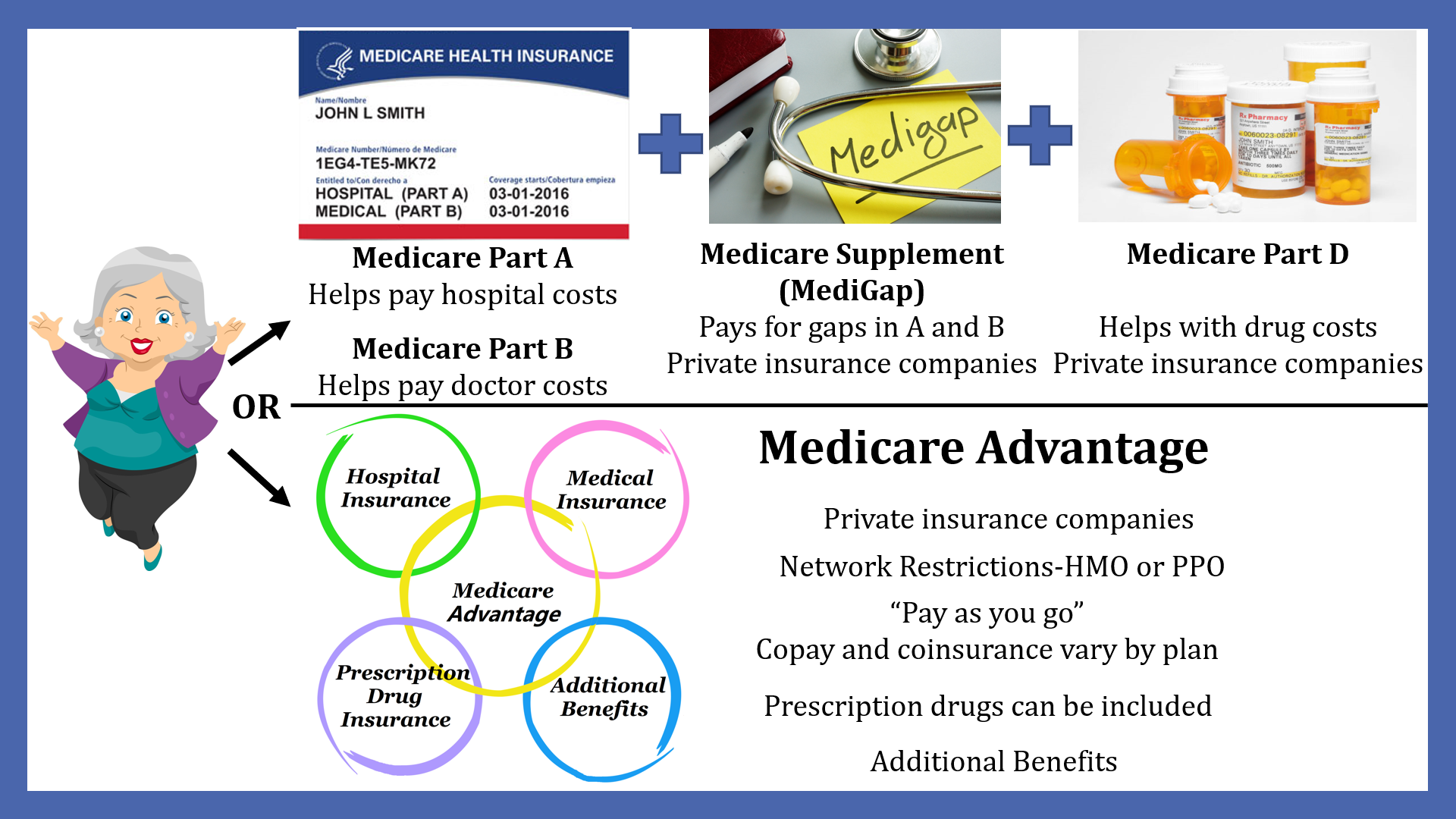 If you are receiving Social Security benefits before age 65, you will be automatically enrolled in Medicare Part A (Hospital) and Part B (Doctor), but can choose to enroll in a Medicare Supplement, Prescription Drug Plan, or Medicare Advantage plan.
If you are not receiving Social Security benefits, you will need to apply for Part A (Hospital) and Part B (Doctor) at 65.  You can apply for Part A & Part B at Social Security's website or delay enrolling in Medicare because you  enrolled in other credible health insurance coverage (typically employer coverage).